Everyone Welcome
We are a Buddhist temple built in 1982, and we are at the service of the community. Come and pray with the monks, attend our special events or just spend a quiet moment in front of our Buddha Statue. You are going to experience an internal moment of peace and joy.
Beginners' Classes
Meditation for kids at Kids Club. Children will be gently guided in relaxing meditations.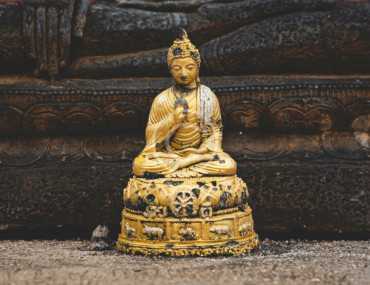 This uplifting class includes a short teaching session, guided meditations and inspiring prayers.
FREE 15 minute meditation in the Temple. Everyone is welcome to join these free 15 minute guided meditations.
Abbot & Monks
Several monks reside at Great Lotus. Their exact number depends on the current events or activities: Buddhist rites and Thai culture ceremonies. Occasionally, monks are invited to do the blessing outside of their temple - at private residences or businesses.
Latest News & Events
Buddhism is one of the major world religions. Unlike other major religions, Buddhism is not a theistic religion, meaning it is not centered on the worship of an almighty God. Rather, most Buddhist teachings are…
Massa curabitur ultrices, mollis amet tellus torquent vel nunc integer, lectus laoreet eu ipsum vehicula bibendum, diam mauris metus, donec ac ut sit dapibus tellus. Mi ut, commodo id, et exercitation aenean semper tristique in…
Keep up-to-date with Great Lotus Buddhist Temple